Global Interns Wanted.
The Provence Promotion economic development agency has been supporting business investment in Provence for close to two decades. The agency was created by the Bouches-du-Rhône Departmental Government and the Chamber of Commerce and Industry for Marseille Provence, with the Aix-Marseille-Provence Metropolis later joining as a third partner. The goal of Provence Promotion is to promote the territory and help the area economy grow through national and international marketing initiatives. The agency has expertise in 10 key sectors including investment prospecting, business installation, financing, business transfers, and partnerships.
Provence Promotion Main Objectives
Attract talented individuals and ambitious entrepreneurs from around the world to create sustainable jobs in Provence;
Consolidate Provence's position as a world leader in business and innovation by facilitating the arrival and integration of new companies and business into the area economy;
Blend the dynamic work economy with the renowned Mediterranean quality of life to create a successful work-life balance that is the envy of the world.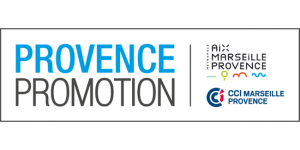 Internship Position: Business Development Advisor
Provence Promotion, the foreign direct investment agency (FDI) of southern France (Provence) & the #2 city in France (Marseille) is looking for 2 interns for a duration that won't exceed 3 months (renewable contract).
Native anglophone, the capability to understand, read and write in French will be a plus.
Skills in marketing, communication, and international sales are expected and will be the key pillars of the daily work expected by our agency.
Position: Full-time
Start Date: May 16, 2022
End Date: Aug. 5, 2022