Applications are open!
*We are continuing to monitor the ever-evolving COVID-19 situation. All programs are subject to change.
Apply Now
Explore the French Riviera during a Fall Break filled with premier company visits, incredible experiences, and friendships that will last a lifetime!
Questions? Please contact Cesar Sanchez at cesar.sanchez@eccles.utah.edu.
Students are responsible for a current passport.*
Explore the French Riviera
Spend the week exploring the French Riviera! Visit Nice, Monaco, and the surrounding areas. Learn about the perfume industry and even create your own scent. Visit Universite Cote d'Azur, and learn about innovation and tech trends in the region and more — all while earning 1.5 credit hours of ENTP 5850.
Program Fee
$3,950
The program is limited to 30 students, and applications are accepted on a first-come, first-served basis. Apply early! The fee includes airfare, in-country transportation, hotels, meals, one credit hour of tuition, and travel insurance.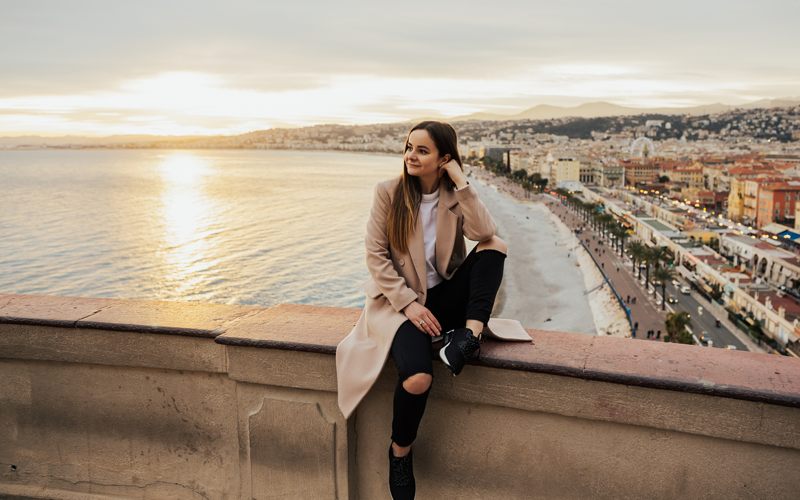 Program Highlights
Explore the Smart City Innovation Center IMREDD in Nice
Discover the best of Nice and its surrounding cities
Visit the Innovative Center for Entrepreneurship at Université Côte d'Azur
Learn about foreign investment and the role of entrepreneurship in the South of France
Discover the art of perfumery and create your signature scent
Uncover the glamour of Prince Rainier III's personal car collection in Monaco
And much more!
Passport Requirement
Students are responsible for obtaining their own passports and any applicable visas.*
*Go to travel.state.gov to renew or apply for your passport. Passport processing times are currently delayed. Processing is taking 10 to 12 weeks, so make sure to apply early! Click here for more information on processing times.
Connect With Us
Follow us on Instagram @ecclesglobal to see what our current students are doing abroad, check out our blog, and attend one of our upcoming info sessions to learn more.
Questions?
Looking for more information about our Eccles Global programs?
Contact us here.
For students from countries other than the U.S., please contact Buzz Welch for more information.