As a student who has a love for travel and a need to keep working towards graduation, the one-month Eccles Global study abroad program in Paris was the perfect opportunity for me. Not only did I grow as a person, but I was also able to grow immensely as a student and business professional. Another perk of Eccles Global is how affordable, safe and organized it is. After partnering with CEA in Paris for the last several years, Eccles Global has figured out the best way to ensure each student has a great experience without breaking the bank. Furthermore, the staff and faculty present during this program are all extremely friendly and helpful as well as fluent in English. Plus, they know the ins-and-outs of Paris and what you'll need while you're there – very helpful when sorting out the inevitable bumps of traveling and living abroad.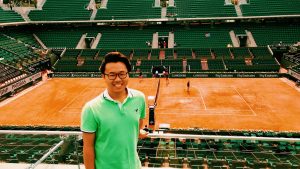 As a person, I was forced out of my comfort zone in the best way possible. I cultivated new perspectives about different cultures, a different country and the world. I believe this is the biggest reason for students in the Eccles School to participate in the Eccles Global study abroad programs. Being a doer is more than checking off boxes and getting good grades—it is about getting out into the world, connecting with people different than you and discovering more about what you want in life. By being a part of Eccles Global, I think students have the highest potential of accomplishing these things and really making the most of their time in the Eccles School.
Another reason I would strongly encourage any Eccles student to go abroad is the plethora of opportunities to grow as a student and professional. Fostering connections within the school and seeing how business is conducted abroad helped me build an international mindset – exactly what's needed for any student interested in working with a global company or in another country.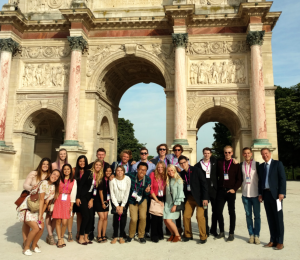 Overall, there really is no downside to being a part of Eccles Global. The possibilities are endless and each city holds a plethora of things to discover. Whether it is strolling through the Montparnasse Cemetery, running around Disneyland Paris or taking a cheap flight to a nearby European country, there is something for everyone in Paris, and the same goes for the other cities within Eccles Global. A study abroad with Eccles Global is feasible financially and a great deal if you want to complete a class and travel during your summer vacation. This study abroad was truly the perfect balance of school, fun and self-discovery. I will never forget my time in Paris, and I would highly recommend this program to any student at the Eccles School.