Applications now open
Get ready to apply for an incredible experience exploring Costa Rica while earning your Minor in Business Analytics!
Priority Deadline to Apply, with a $500 scholarship: May 1, 2023
Final Deadline to Apply: June 1, 2023
*We are continuing to monitor the ever-evolving COVID-19 situation. All programs are subject to change.
Apply Now
Eccles Global has taken students all over the world and provided incredible study-abroad experiences.
During the Fall of 2023, join us in San José, Costa Rica. Complete 15 credits and earn nearly your full Minor in Business Analytics! There will be excursions throughout the semester and the opportunity to explore Costa Rica and Central America on the weekends.
Students are responsible for a current passport.*
Pre-requisites
Students must complete IS 4410 or IS 4411 (with B or better) before Fall 2023.
The  Business Analytics minor is open to all Eccles students (including IS majors) with a University of Utah GPA of 2.0 or higher.
Amp up your degree while you explore!
The Business Analytics Minor teaches students the analytics skills and knowledge relevant for today's competitive and data-driven job market. Students will need to complete one more class (3 credit hours) upon returning to the University of Utah campus to earn the full minor. And while you learn, you'll have the opportunity to explore Central America!
Business Analytics Minor Abroad Fee
$16,000
Students who apply by the Priority Deadline of May 1, 2023 will receive a $500 scholarship.
Fee includes tuition and fees, housing, and medical and evacuation insurance.
Not included: Airfare, food, and any other incidentals.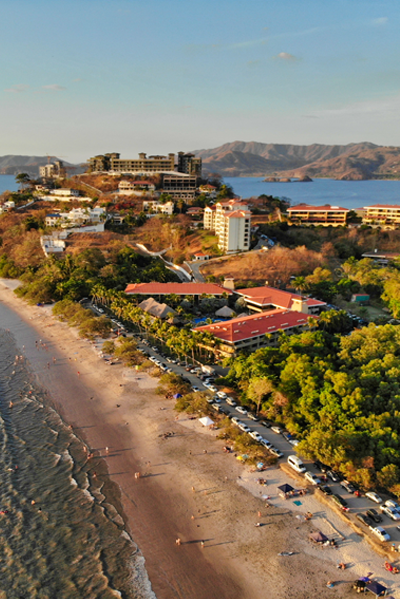 Curriculum
IS 4420 – Database Fundamentals
IS 4482 – Data Mining for Business Applications
IS 4487 – Introduction to Business Analytics
OSC 3440 – Applications for Business Statistics
IS 4485 – Programming with Python
Explore
Manuel Antonio National Park
Monteverde Cloud Forest
Doka Estate Coffee Tour & Poas Volcano
A Fall Break experience in Panama City
Passport Requirement
Students are responsible for obtaining their own passports and any applicable visas.*
*Go to travel.state.gov to renew or apply for your passport. Passport processing times are currently delayed. Processing is taking 10 to 12 weeks, so make sure to apply early! Click here for more information on processing times.
Connect With Us
Follow us on Instagram @ecclesglobal to see what our current students are doing abroad, check out our blog, and attend one of our upcoming info sessions to learn more.
Questions?
Looking for more information about our Eccles Global programs?
Contact us here.
For students from countries other than the U.S., please contact Buzz Welch for more information.