Crimson Projects
The Crimson Projects program partners companies with students for experiential professional development. As a special internship program, Crimson Projects focus on the mentoring aspect in developing students, with learning objectives, while working on a specific need of the participating company.
Student Benefits
Students get real-world experience with expert mentoring. Mentoring enables each student to learn as they work towards project deliverable objectives designed to extend their academic knowledge into practice. Enter the workforce with the experience you need to land your dream job.
Company Benefits
Companies gain early access to talent as well as valuable project deliverables with fresh innovation from some of the brightest minds soon to be entering the workforce. The Crimson Projects team provides assistance to company mentors who supervise the work of students.
Crimson Project Disciplines
Crimson Projects provides student teams with specified project outcomes in the following disciplines:
Data analytics and insights
Data research
Software design and development
Product Management
Companies that employ certain subject-matter-experts (SMEs) in any of the above areas are ideal candidates for the Crimson Projects program.
Mentorship Partners
Crimson Projects leverages company SMEs as mentors, who interface with assembled student teams, coaching them through a given project. The company benefits from the outcomes but also witness first-hand the work performed by each student, including team dynamics and collaboration.
In turn, the company SMEs are supported as mentors by the Crimson Project organization. Mentors receive coaching and assistance as needed to ensure students achieve learning objectives.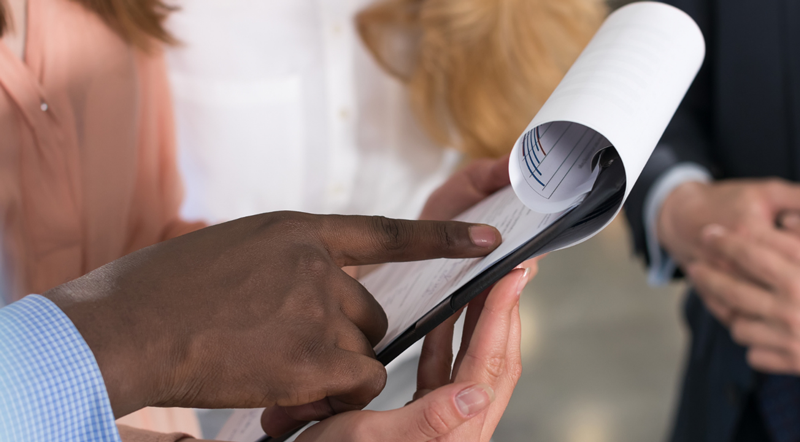 Crimson Projects provides two project types:

The first is a semester in length and is closely aligned with capstone academic requirements, so many students seeking to fulfill a capstone requirement will do so through the Crimson Projects program. These are non-paid engagements, and are typically small, three-month projects with a specific outcome.

The second type of project is larger and deeper, typically involving between two semesters and a full year. Students working on these types of projects are generally paid an intern-level salary.
Current Crimson Projects
Participating companies work with the Crimson Projects organization to craft a project posting, against which student teams are vetted, selected, and assembled. Each team is carefully constructed with applicants that match required skillsets and academic paths that align with project goals.
LoanBoss
LoanBoss is a real estate debt management software platform serving real estate investors. LoanBoss' platform supports asset managers in automating calculations used to make capital allocation decisions related to real estate portfolios. Specifically, LoanBoss produces analytics and dashboards focused on visualizing breakeven points for when debt can and should be refinanced based on live interest rates and calculations for optimizing returns.
O.C. Tanner
O.C. Tanner helps organizations create great work environments by inspiring and appreciating great work. Thousands of clients globally use the company's cloud-based technology, tools, awards and education services to engage talent, increase performance, drive goals and create experiences that fuel the human spirit.
O.C. Tanner's business requires large sets of content, including contracts with pricing data, pricing policies, commission models, related accounting data, etc. Pricing policies are occasionally modified however the dependent content is difficult to update as there is no taxonomy that inventories the dependencies. Students in this project would meet with the various content owners and consumers (sales, contracting, sales, infosec, product, ops, accounting, etc), to identify and capture the "organizational" (rather than departmental) data and content, including attributes such as content owner, who content consumers, change entitlements for updates, etc. This data would be represented in taxonomy to support recommendations on a process and technology that could later be implemented to automate content changes due to pricing policy updates.
Motion Insurance
Motion Insurance is an innovative and fast-growing auto insurance company devoted to changing insurance through a powerful app focused on safety and low premiums versus the overhead incumbent insurance companies are bound to.
This project will characterize the "Shared Mobility Market" through data. The Shared Mobility includes products such as InstaCart, Uber, Amazon Flex, Door Dash, and Lyft. These offerings straddle traditional personal and commercial insurance lines which present unique insurance needs that will shape the future of the automobile industry. Key to successful future disruption of insurance is the understanding of connected and autonomous vehicles is the focus on capabilities being pushed by unique driver behaviors and ownership models that mobility platforms bring about. This project's outcomes will include:
Inventory of shared mobility offerings organized into market segment categories of shared characteristics; Summarize an understanding of insurance required for drivers of these platforms, i.e. does the platform provide insurance, required coverages, etc; Summarize rules of arbitration should losses occur while driving for a shared mobility platform; Key regulatory rules imposed upon the mobility platforms; How insurance needs differ between categories.
Berkadia
Berkadia is a leading commercial real estate firm joint and venture with Warren Buffet, headquartered near Philadelphia, with a technology office in Midvale, Utah.
In this project, students will use data to run the Federal Housing Finance Agency (FHFA) affordability test to spot trends in decreasing affordability within these recreational/lifestyle markets. These results will then be compared to national averages and trends found in both urban and suburban areas. At the heart of this project, the core question becomes: Has mass ex-migration from these major population hubs led to a decrease in affordability in these lifestyle cities relative to observed nationwide trends? This project will analyze changes in consumer preference driven by a desire to be closer to outdoor and recreational activities resulted in rising affordability issues similar to what has been observed in some of the major urban markets. As the pandemic set in, many urbanites from major metros with limited available public recreational space have chosen to move to what we are calling lifestyle cities. For all intents and purposes, a lifestyle city essentially means, a city near recreational outdoor activities. Great examples would be Denver, Colorado, and Salt Lake City, Utah for hiking, camping, climbing, and skiing. Phoenix, Arizona with its proximity to mountains for hiking and camping as well as an abundance of golf courses would be a great example.
No one has a complete picture of all commercial real estate data. There are many data vendors that contain partial pictures but each of these vendors capture and store data in their own way. This results in a challenging data problem in which merging these various data sets requires machine learning techniques in order to maximize data quality. The students will be taught modern cloud infrastructure and tools (S3, Glue, Spark/EMR, Apache Zepplin/Jupyter Notebook) that they will use to maximize data quality across the various data sets. Students will leverage machine learning techniques to analyze the dataset to find and determine optimal weights for each feature that is used when comparing properties for the purposes of property identification. Students will devise algorithms using Spark (Python) and will create a dashboard within a data science notebook that shows the improvement in property identification accuracy. The deliverables will be a description of the algorithms used and the rationale behind them, the data science notebook dashboard itself, as well as the Spark code that exposes these relationships.
Through Berkadia's property data, thousands of new market and submarket boundaries have been defined; this student team will name them, automatically, in a way that is contextually relevant, human understandable and agreeable to our users. Understanding geospatial analytics will be a helpful skill to bring to this project. Students will work collaboratively with Berkadia to improve a current implementation of an algorithm created in R, creating a project proposal to enhance or completely reinvent. Multiple optional names may be ranked in order of relevance. The enhancement may be coded in R or another language of the student team's choice.
Capital Rock
Capital Rock is a Fintech company providing software solutions to the financial services industry including capital markets and insurance firms.
The student team will work with 401k and mutual fund data to determine the costs between plans, including analysis of plan cost by region and other dimensional attributes. Students will work with the head of product management and data at Capital Rock and will be able to experience real-world financial fund data, including cleansing data for matching purposes.
Real Estate Technology Ventures
RETV is a private equity firm focused in the real estate technology space, with portfolio companies serving the multifamily asset class.
Students engaged in this project will query Facebook and LinkedIn for social groups associated with the multifamily industry, cataloging the group name, size, owner, and various usage and content attributes such as frequency of posts, public/private, emerging trends in posts/comments, competition, common hashtags, vlogs, podcasts, lives, etc. With an inventory of social groups, the analysis part of the project begins, which will organize the collected data, scores for fit and summarize as well as determine an optimal digital engagement plan with prioritization and campaign navigation recommendations based on the data uncovered.
View Labs
View Labs is the creator of proprietary web-based video technologies that provide commercial property owners an immersive storytelling that allows for real-life, built, and digital world discovery. View Laps develops autonomous robots that capture smooth, moving 4K, 360° videos for advertising and marketing across several industries. We combine this visual content with powerful data, analytics, and AVR to provide the most innovative virtual experiences on the market.
Commercial real estate assets are commonly valued using several market attributes including cap rates. In this project, students will model property value using unique attributes historically not available to traditional property investors, operators, lenders and underwriters. Data generated from View Labs' product usage with each asset class as well as sufficient market data will be provided. Students will analyze the attributes contained in the View Labs data, such as digital engagements, marketing statistics and property management characteristics, and will utilize these attributes to model a new property valuation method. Students will also analyze the data to quantify the performance of each asset class in relation to the View Labs' product attributes and new valuation method.
UTA Fares Division
The Utah Transit Authority manages public transit for the state of Utah. The Fares Division is part of Finance and is responsible for the public's cost in utilizing transportation.
This student team will work with the Fares Division to build a PowerBI dashboard that observes normal fare revenues on various modes, routes, days, and schedules to identify anomalies to prevent fraud in many ways. UTA bus routes receive revenue from various mediums (cash, FarePay cards, Partner Cards (ex. UoU, BYU, UVU ID card), transfer tickets, and others. The Fares Division needs to be able to know what routes generate what typical types of revenue for which days and times of day, so that it can identify anomalies including what-if analysis.
Key components include:
A dashboard using Microsoft Power BI to find anomalies with UTA financial Bus & Rail revenue streams and define problems within financial analysis.
Be able to interact with the dashboard to do what-if analysis between modes (Bus, TRAX, Frontrunner) or combined.
System should provide comprehensive reporting for UTA financial analyst with a possibility to manipulate data in a custom way that would be chosen by financial analyst.
Senior Care Benefits
Senior Care Benefits is a Medicare insurance agency that is in its third year of business. The company focuses on Medicare Advantage and Ancillary products for the senior and dual eligible markets. Every year SeniorCare Benefits has doubled in size and is quickly outgrowing its start-up processes and systems.
The book of business file holds critical revenue data that SeniorCare Benefits needs in order to continue to scale the business. The current book of business file is being managed through a blend of raw data joined together by SQL queries and excel functions that are dated and rely heavily on manual processes. The current process is prone to second guessing and does not help the team make strategic and operational decisions. A correctly compiled book of business data will allow the company to make strategic partnership, financing, and growth decisions. These strategic decisions along with book of business data integrity will provide operational insights to the marketing, sales, and retention departments. Students working with this project will: create a detailed book of business from disparate and disorganized sources, research carrier contracts and build logic to monitor book of business for accurate payouts and append information to the book of business to support descriptive analysis by agent, by source, by carrier and by product.
ConnexionPoint
ConnexionPoint is a contact center company providing health insurers with licensed Medicare agents serving their enrolment and other plan service needs, with specialty in assisting members in making informed choices, simplifying their healthcare.