The Eccles School is excited to welcome you either back to campus or to our classrooms for the first time this Fall Semester! We have a host of activities, engagements, and skills-building opportunities that will continue to support your educational and career journey. Classes will continue to be in-person, and we will continue to offer plenty of occasions to build your network, fill your resume, and explore the many paths before you.
As we continue to navigate our ever-changing world, we are staying steadfast in our commitment to ensure you are prepared for whatever the world offers up next. We are excited to see the innovation, ingenuity, and inventiveness you bring to campus every day. We are here to support your growth and guide you along the way to your dream career. We can't wait to see what you will do next!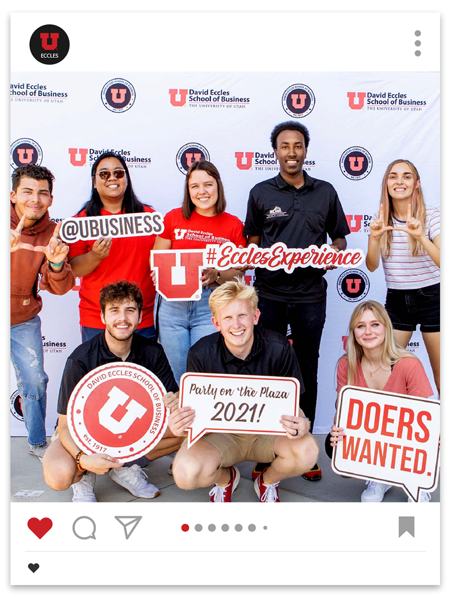 Student Engagement
Get involved with the many opportunities that the Eccles School has to offer, from leadership opportunities to learning abroad to experiential learning, we have something that's just right for you!
Academic Opportunities
The Eccles School is home to several Top 25 programs, and our world-class faculty bring you curriculum developed to keep you on the cutting-edge of industry needs.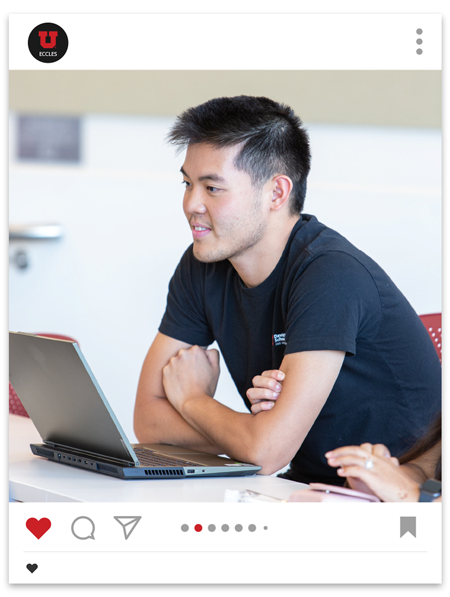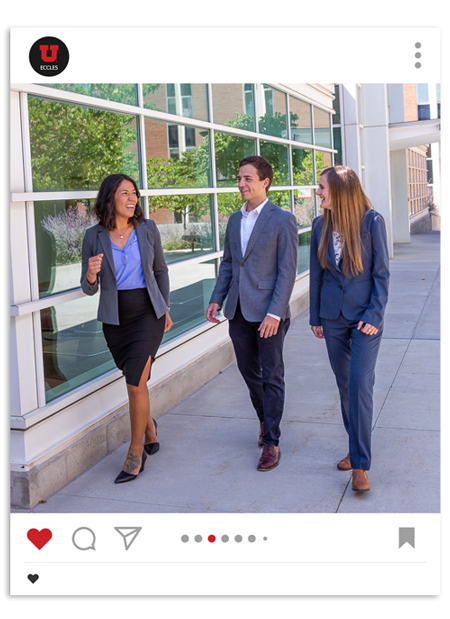 Go Beyond Your Undergraduate Degree
Opportunities at the Eccles School go well beyond your time as an undergraduate. Check out the experiences and support we offer throughout your career.
Premier Student Support
The Eccles School provides premier support and services to help you navigate your path and find the professional and student opportunities you need.