Welcome to Fall 2022!
We look forward to the energy, creativity, and innovation you bring to campus. There are plenty of incredible experiences to round out your Eccles Experience and ensure you make memories that will last a lifetime. Continue to stretch yourself and seek out opportunities you might not normally gravitate toward. Find a student organization to become part of, take a class that might be out of your comfort zone, and meet new life-long friends on an Eccles Global Learning Abroad experience.
We know you have questions, and we have lots of answers below. And if you don't see what you're looking for, reach out via chat, and we'll help you out. We're here to support you and champion you on your journey to an incredible education and amazing careers after you graduate. Make sure to take full advantage of the student support we provide you, from the Business Tutoring Center to Business Career Services to Undergraduate Advising Services, all exclusively dedicated to supporting Eccles School students.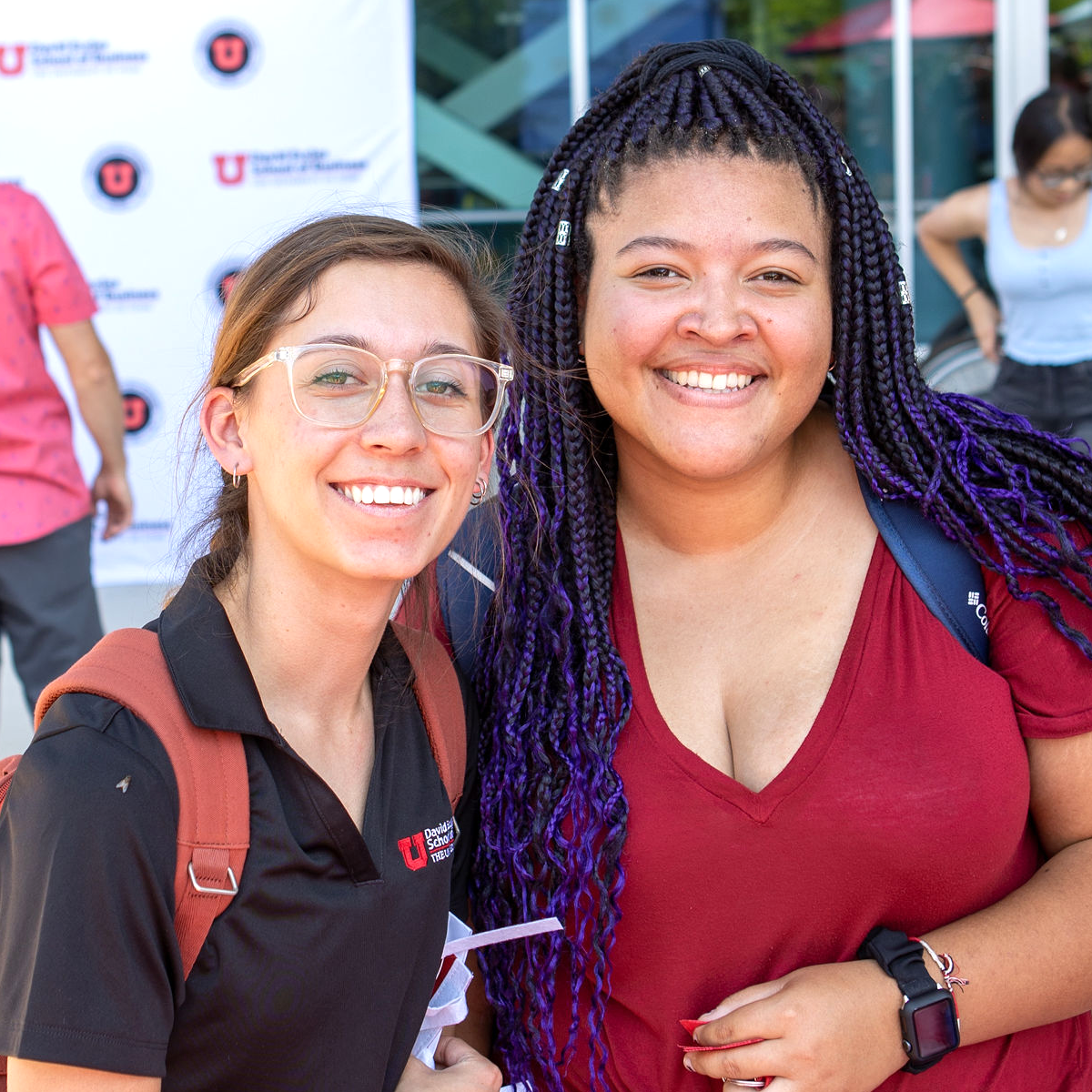 Upcoming Events
View upcoming Eccles events and get involved!
Student Support
We are here to support you every step of the way.
Tech Support
Taking online classes? Find support for your IT needs.
Yes. All University of Utah students must be fully vaccinated against COVID-19. Students who have not received their vaccinations will have a registration hold placed on their record. For more information, click here.
Masks are not required, but they are highly encouraged on campus and in classrooms. For more information on updated masking guidelines, click here.
Yes. Please go to housing.utah.edu to apply for housing and to be placed onto a waitlist.
Visit offcampushousing.utah.edu to find rentals, explore resources such "Keys for successful off-campus living" and roommate considerations.
The Eccles School can also facilitate connections to other potential roommates. Please fill out this form to participate.
No. However, COVID-19 testing and vaccination will continue to be offered for free to all students. For additional information, visit housing.utah.edu.
If anyone is experiencing food insecurity the Feed U Pantry has food available to anyone with a UCard.
The Feed U Pantries are located in the A. Ray Olpin Union and Stensaas Lounge of EHSEB are open and stocked with fresh and shelf-stable food. In the Union, beautiful produce from the campus gardens is available, and in EHSEB, as part of our partnership with the U Hospital Nutrition Care Services, there are sandwiches, salads, pudding, and fruit cups; which are delivered daily!
They are open on weekdays but hours will vary based on volunteer availability. Current Hours can be found at feedu.utah.edu.
---
Sponsored by Student Engagement & Assessment, In a Pinch provides free, helpful items to students such as non-perishable food, personal hygiene, and wellness items. Stop by SFEBB 1140W to pick up what you need.
Non-perishable food items
Toothbrush and toothpaste
Feminine hygiene Products
Personal hygiene items
Laundry Detergent
Shampoo
Deodorant
Dish soap
If you have questions or would like to donate, contact Austin Hendrickson at Austin.Hendrickson@eccles.utah.edu.
---
SLC.gov has also compiled emergency food access resources.