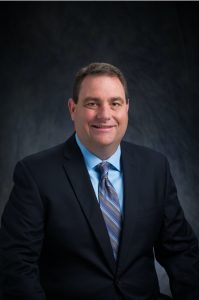 Raymond P. Vara, Jr.
President & CEO of Hawai'i Pacific Health
Ray Vara serves as President & CEO of Hawai'i Pacific Health. Responsibilities include executive oversight of Kapi`olani Medical Center for Women & Children, Pali Momi Medical Center, Straub Medical Center and Wilcox Medical Center on Kaua`i.
Vara holds a bachelor's degree in business administration from Hawai'i Pacific University and an MBA from the University of Alaska at Fairbanks. He is a member of the American College of Healthcare Executives and serves on several local and national boards to include: Lead Independent Director, Bank of Hawai'i Corporation; Director, Hawai'I Executive Collaborative; Director, Island Holdings, Inc.; Director, Island Insurance Co., Ltd.; Director, Tradewind Capital Group; Chairman-Elect, American Heart Association (National); Trustee, Hawai'i Pacific University; Trustee, Mid-Pacific Institute; and Trustee, Blood Bank of Hawai'i.
He and his wife, Tiffany, have five children.