Empowered Women, Empower Women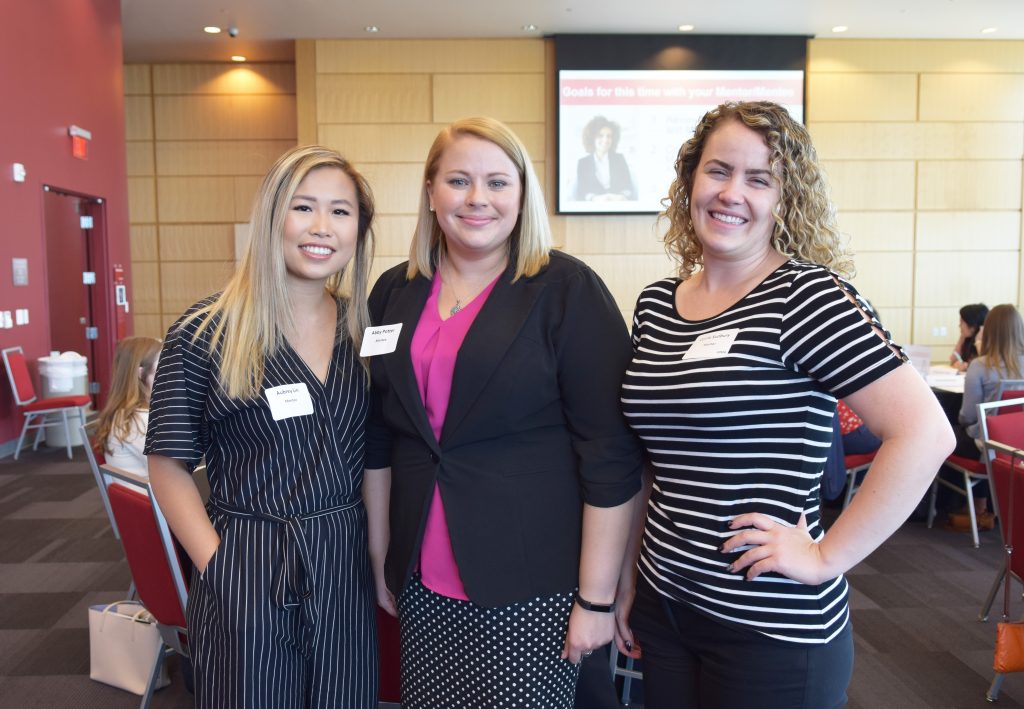 The University of Utah School of Accounting is making a serious commitment to support women who want to enter the accounting profession. We stand with the American Institute of CPAs (AICPA) as they call upon firms and academic programs to honor the need for gender diversity in leadership positions in the profession.
While women consistently account for 50 percent of CPAs, they account for less than 9 percent of all CFOs and only 19 percent of partners at CPA firms nationwide.
The AICPA, through extensive research, has isolated the following key barriers in women's attainment of leadership positions:
Lack of visible female role models in the industry
Lack of career advocacy and advancement from senior members
We are addressing these barriers head-on. The intent of the Women's Mentoring Program (WMP) is to provide experienced female perspective in the work force, to women at the start of their graduate education in preparation for their entrance into the workforce less than one year later.
For more information about the MAcc Women's Mentoring Program, please contact LaShelle Mann, MAcc academic adviser.
Hear From Past Mentees
I had an amazing mentor who, at times, acted as a mirror for me. She allowed me to see myself through the eyes of a professional I could aspire to become.

-Mentee
This program has left me feeling confident and determined to take on leadership roles both in the MAcc and in the workplace.

-Mentee
I struggle with public speaking and a few of the ladies I met during the kick-off provided insight into programs that can help me.

-Mentee