Lean Six Sigma Green Belt for Non-Manufacturing Industries
$3,600.00
Increase productivity and boost the bottom line by applying principles of Lean Six Sigma to your organization. In this program for executives in non-manufacturing industries, you will learn the foundational principles of Six Sigma and earn a Green Belt Certification following completion of a process-improvement project.
Description
Lean Six Sigma Green Belt: Non-Manufacturing has been strategically designed to leverage the most powerful tools for any individual whose work is focused on activities outside of manufacturing operations.
Taught by a Master Black Belt, this program is organized around the five-phase DMAIC (Define, Measure, Analyze, Improve, and Control) model. To complement classroom instruction, individuals will participate in a series of simulation exercises and small-group breakout sessions. Participants who successfully complete a process-improvement project will earn Green Belt Certification. Most projects completed this year in our Lean Six Sigma Green Belt and Black Belt courses resulted in annual savings of 50 to 1,000 times the course tuition for the attendee.
Topics covered include:
The DMAIC process (Define, Measure, Analyze, Improve, Control)
Basic statistics
Control Charts
Process Mapping
5S
Return on Education:
Employer Benefits

Achieve real financial results by applying tools on high-dollar projects
Improve your business processes
Improve customer satisfaction rates and outcomes
Deliver your products or services on time and with no defects
Improve capacity and output for your organization
Employee Benefits

Improve quality of outcomes in your processes
Drive improvements to customer satisfaction, productivity, and capacity and output
Learn a methodology and tools to gain insight into your current operational processes
Realize a significant ROI for your training by developing a system to improve your company's margins
Earn a world-recognized certification as a Lean Six Sigma Green Belt practitioner
Who Should Attend:
Leaders of teams, units, and companies seeking opportunities to reduce waste and improve efficiencies
Project, product, and process managers in service industries
Employees who need to hone their analytical skills in order to obtain stronger management positions
This program is designed specifically for leaders in non-manufacturing industries. If your job deals with manufacturing, we have a great program that takes an in-depth approach to manufacturing environments, where data is more extensive and process testing more complex. Check out Lean Six Sigma for Manufacturing Industries.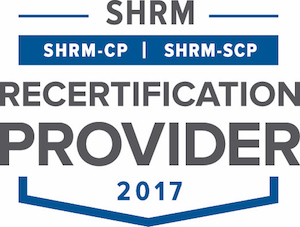 Eccles Executive Education is recognized by SHRM to offer SHRM-CP or SHRMSCP professional development credits (PDCs). This program is valid for 24 PDCs. For more information about certification or recertification, please visit shrmcertification.org.
Upcoming Dates:
May 2019
9, 10, 16, 17 May 2019
8:30 AM – 4:30 PM
August 2019
5, 6, 12, 13 August 2019
8:30 AM – 4:30 PM
September-October 2019 (Saturday Classes) 
14, 28 September and 12, 16 October 2019
8:30 AM – 4:30 PM
Online
This certificate is also available on demand online. Click here for more information about Lean Six Sigma Green Belt Online.
Faculty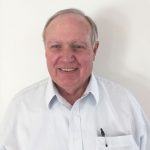 Dave Alleman, Master Black Belt
Dave Alleman is an Adjunct Professor at the University of Utah and a retired Master Black Belt for Honeywell Corporation. Dave has been a Honeywell Black Belt Instructor since 2000 and a Lean Expert Instructor since 2007. Dave has trained more than 1000 Green Belts, Black Belts, and Lean Experts during the last 12 years. Their combined projects have saved their organizations more than $300,000,000.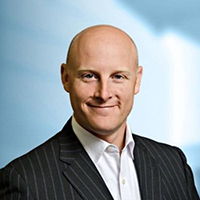 Trent Bingham, Master Black Belt
Trent is the Director for Human Resources at Edwards Lifesciences, a medical device company that specializes in heart values. His prior experience includes eBay, where he was the HR Director for their Global Customer Operations organization and Eli Lilly & Company, an Indiana-based pharmaceutical company. While at Eli Lilly, Trent spent over 3 years providing Six Sigma instruction and project coaching for Eli Lilly's Asia Pacific operations.
Only logged in customers who have purchased this product may leave a review.