Editor's Note: The David Eccles School of Business is celebrating Black History Month by sharing the successes of Black business leaders who have made big impacts in the business world.
Jon Platt is the current Chairman and CEO of Sony/ATV Music Publishing, the largest music publisher in the world. After being appointed to the position in April of 2019, he emphasized the importance of diversity in reshaping the company's culture. With his direction, Sony/ATV has increased the representation of women in the company's senior leadership team and prioritized the songwriters first, becoming the only publisher offering an expedited process to the foreign royalty payment system.
Platt widely has been credited for bringing hip-hop music to the forefront of the publishing industry by advancing how R&B and hip-hop artists are both respected and compensated. He has signed and worked with large artists including Jay-Z, Beyoncé, Drake, Kanye West, Pharrell Williams, Rihanna, and Usher. Before his time at Sony/ATV, he worked for 17 years at EMI Music Publishing and as Chairman and CEO of Warner Chappell.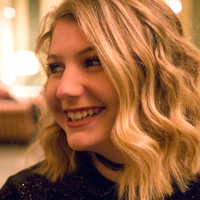 Anna Terry is a Marketing and Information Systems student at the David Eccles School of Business. She currently serves as an intern for the Marketing + Communications team.