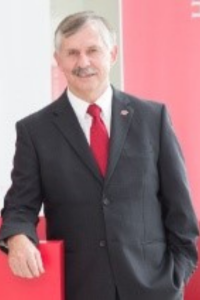 Stephen (Steve) Walston, Ph.D.
MHA Director, David Eccles School of Business, University of Utah
Dr. Stephen L. Walston has worked both as a professor and healthcare administrator. Currently he serves as the Director of the University of Utah's Master of Healthcare Administration (MHA) program. Previously he served as the Vice President for Academic Affairs at the University of Utah Asia Campus (UAC) located at the Incheon Global Campus in Songdo, Korea. He has also been the Associate Dean for Academic Affairs at the University of Oklahoma's College of Public Health, a MHA program director at Indiana University and faculty member at Cornell University in Ithaca, New York. He also worked prior to his academic career as an executive for fourteen years in hospitals in the Western United States. During this time, he was a chief executive officer for ten years. He became a fellow in the American College of Healthcare Executives in 1993.
Dr. Walston has been active internationally and has worked in many Middle Eastern and Central American countries helping organizations to improve their strategic direction and leadersh