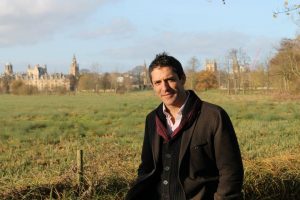 Dr. Jacob McKnight, IMechE, IEE
Senior Health Systems Researcher, University of Oxford
Board Member, Altitude Medical

Dr. Jacob McKnight is a health systems researcher and his primary focus is on the management of health facilities in LMICs. Dr. McKnight was previously an engineer and logistician and worked for Médecins Sans Frontières in Angola and Somalia.
Dr. McKnight uses ethnographic techniques to explore the factors that determine practice and how different types of intervention affect care. His work has sought to understand nursing in Nairobi's newborn units and the prospect of implementing human resource solutions to improve quality. Dr. McKnight also has a broad interest in technology and currently leads work investigating the implementation of machine-learning based patient monitoring systems in Vietnam. He is also involved in m-health and leads a project investigating the scope for using app-based technologies for improving the system of medical laboratories in Kenya.
Dr. McKnight is also a qualified Product Design Engineer and entrepreneur. He is an inventor of the PullClean and TurnClean hand-sanitizing door handles.
Qualifications and Awards
(Hons), Product Design Engineering, (IMechE, IEE), Strathclyde University. Graduated 2000
African Studies, Oxford University. Graduated 2007
Management Studies, Oxford University. Graduated 2013
Not Clinically Qualified
Scottish International Education Trust scholarship
3yr ESRC Doctoral Training Grant (DTG)
Current Roles
Senior Health Systems Researcher, University of Oxford
I am a health systems researcher based at the Centre for Tropical Medicine and Global Health in the Nuffield Department of Medicine at the University of Oxford. I lead qualitative research in three projects, and am supervisor to two PhD students. My research interests are broad and include health s