Mission
Law of Law Center leverages the expertise of a wide range of scholars, designers, and field experts invested in studying and developing innovations in U.S. legal services and legal regulation.
The Center is committed to building an evidence base of theoretically-driven scholarship across multiple academic disciplines, as demonstrated by the diversity of the inaugural group of affiliated scholars. The Center also seeks to promote research and programmatic output that is accessible and valuable to policymakers, courts, bar associations, and other stakeholders.
The Center is a joint project of the S.J. Quinney College of Law and the David Eccles School of Business.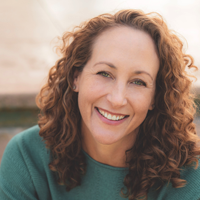 Stacy Butler
Professor of Practice and Director, Innovation for Justice Program
James E. Rogers College of Law
The University of Arizona
Selected Working Projects
Identifying Characteristics of Sandbox Entities to Predict Customer Satisfaction and Access to Justice using Machine Learning Models
By David DeFranza & Himanshu Mishra
Legal Profession and Legal Services Reform in Utah: A Multi-Year, Mixed-Method Investigation of State Access to Justice Interventions
By Anna E. Carpenter & Dr. Alyx Mark
Unlocking Legal Regulation: An Evaluation of the Outcomes and Impacts of the Utah Sandbox
By Logan Cornett
Process Evaluation of the Utah Regulatory Reform Sandbox: Implications for Consumer Risk, Access to Justice, and Equity
By Paula Hannaford-Agor & Dr. Andrea Miller
Medical Debt Court Diversion Pilot
Community Healthcare Worker Medical Debt Advocate Pilot
By Stacy Butler