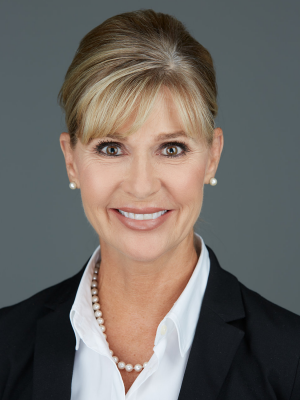 Utah-Nevada Regional President, Washington Federal
Marlise Fisher serves as the Utah-Nevada Regional President for Washington Federal, managing the banking operations of twenty-one retail branches. In addition, she oversees mortgage lending, small business banking, wholesale lending, construction lending, commercial real estate and treasury management services.
Marlise has worked in the banking industry for the past 30 years, working as a stockbroker, financial advisor and finally as the registered principal for Mountain West and Heritage Savings Banks prior to joining Washington Federal. She has been a branch manager, division manager and regional president.
Marlise is an active member of the Salt Lake Home Builders Association, the Rocky Mountain Community Reinvestment Corporation, the Salt Lake Chamber Board of Governors, University of Utah Crimson Club, Riverside Country Club, and is a sustaining member of the Junior League of Salt Lake City.