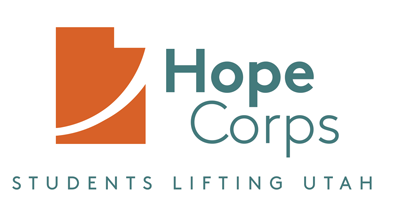 The mission of the Hope Corps, in partnership with Utah Community Builders, is to assist and lift the small businesses, nonprofits, and people of Utah.
The Hope Corps fulfills this mission by bringing together students from across the state to identify innovative solutions that will ensure the viability of Utah's community.  The Corps came together due to the COVID-19 pandemic when, despite major efforts by the federal and state governments, they noticed that some businesses and individuals were "falling through the cracks." Whether due to lack of awareness of the support offered, lack of eligibility to apply, or simply shortage in capacity, it was the Corps' belief that there was more to be done – and that students have the passion and the ingenuity to make a difference.
If you want to join the Hope Corps in Building with Hope, apply below. One of our career specialists will review your application and proactively reach out if we have an opening that meets your skills and qualifications. Students may be eligible for course credit via their home institution and/or for a small stipend via the Hope Corps program. If you have any questions, please contact us at hopecorps@eccles.utah.edu or see our FAQ page.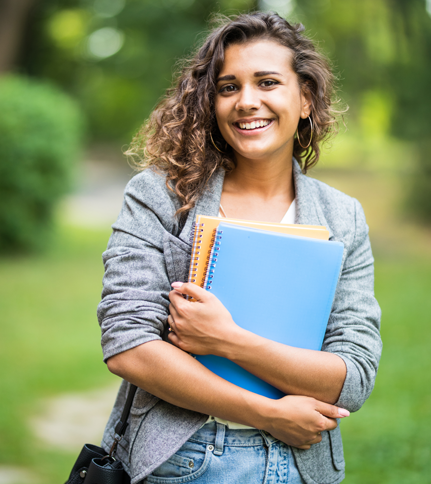 The Hope Corps application is housed in Handshake. If you are unable to apply via this application, please contact us at hopecorps@eccles.utah.edu. Please use the subject line New Hope Corps Applicant and answer these two questions:
Are you willing to work on an on-site/non-virtual project? Yes/No?
Do you speak a language other than English? At what proficiency level?
General Opportunities
Hope Corps students are engaging in the following types of experiences:
Business development and needs analysis
Marketing and communications (e.g. including social media, design, etc.)
Sales, market analysis
Business plan creation
Database management
Paycheck Protection Program (PPP) and other financial support
And more!
To apply for general Hope Corps positions, click the button below.
University-Specific Opportunities
Innovation Scholar: Various Positions
 Dixie State University students and alumni only.
As part of Hope Corps, Atwood Innovation Plaza is in search of interns to assist with a special economic recovery project. Under the direction of our EDA University Center Outreach Coordinator, student interns hired will assist in contacting and consulting with small businesses in our region to assess the primary issues in adjusting to the COVID-19 Pandemic. Students facilitate a research study to help our outreach coordinator develop training modules to address these primary issues.
An application can be acquired by contacting the Atwood Innovation staff at https://innovation.dixie.edu/
Marketing Assistant Intern
Snow College students only.
Job functions include:
Creating blog articles for the website
Managing social media accounts and marketing campaigns, international sales development, and project coordination
Office project and filing management, assisting with incoming phone calls and email inquiries, and responding to chat inquiries,
Consulting with the President to develop new marketing strategies
Apply on handshake here.
Bennion Center Community Partnership Program
University of Utah students only
Community Partnership Programs mobilize students to strengthen local communities. Students have the opportunity to choose an area of engagement that matters to them and become an advocate of justice as they work alongside community partners. Community Partnership Programs offer participants access to understanding about specific community issues, professional development opportunities, and connections to other volunteers with shared interests.
UServeUtah
Volunteers are needed via UServeUtah to support the missions of nonprofit, faith-based, and government organizations statewide. In-person, remote, and virtual opportunities are available by county. If you are interested in these opportunities, please click the link below for more information and to sign up, as these opportunities are separate from the Hope Corps application.