Fall Semester FAQ
Fall Semester 2020 is going to be different from what we might have imagined. The Eccles School is dedicated to providing an incredible learning experience and to offering opportunities to build lifelong friendships, grow professional networks, and ensure your success this school year.
We know you have questions, and we have lots of answers below. And if you don't see what you're looking for, reach out via chat, and we'll help you out. We also know that while we're all in the same storm, we're not all in the same boat. We have information about resources and support services to help you navigate these challenging times, and please know we are here for you.
Our Eccles Experience is stronger together.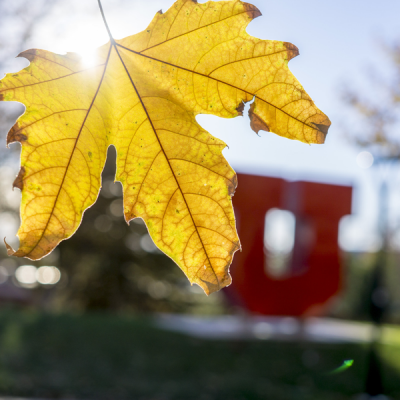 Undergraduate Webinar: Fall Semester 2020
Our final Fall Semester webinar, where Andrea Thomas, Assistant Dean at the David Eccles School of Business, provided information and answered questions, was held Aug. 13 at 1 p.m. The archive of the events is still available, and the FAQ section below may have the answer to your question. If not, please use the chat feature to contact us with more direct questions.
Fall Opportunities
Check out opportunities for Fall Semester 2020!
Upcoming Events
Join us for upcoming on-campus and virtual events.
Student Support
We are here to support you every step of the way.
Tech Support
Taking online classes? Find support for your IT needs.
Messages to Students
View messages from the dean, faculty, and staff.
Frequently Asked Questions
Please see below for frequently asked questions. Information is being updated often during this rapidly changing time. You may also visit the University of Utah's Return to Campus page for more information. Information specific to students can be found here.
[FAQ Page last updated on Aug. 19, 2020 | 1:27 p.m.]
Yes. On Friday, August 14, 2020, BLinc and the Office of Student Engagement & Assessment hosted a virtual Eccles Welcome for all incoming and returning undergraduate students. The Dean's Office, Student Services, and BLinc. presented and were on hand to answer questions about Fall Semester. View recording here.
Yes. Coffee and other beverages and "grab and go" food items are available at both Lund Commons in CRCC and Blockchain Cafe in GARFF. For updated hours, visit eccles.utah.edu/building-cafe-hours/.
Yes. BLinc will host a combination of on-campus and virtual events. Follow us on social and visit Eccles.link/ blinc-events for more information.
Yes, the Business Scholars program is facilitating a parent orientation. It will be held on Thursday, August 20 at 4 p.m. MT. This will be attended virtually.
Mental Health Services
All students currently enrolled at the University of Utah students are eligible for University of Utah Counseling Center Services. Please visit https://counselingcenter.utah.edu/ for more information.
Additional resources listed below.
LGBTQIA* Resources:

LGBT National Center : 1-800-246-7743 (youth through age 15) 1-888-843-4564 (all ages)
National Domestic Violence Hotline – LGBT Abuse 1-800-799-7233
Trans Lifeline: 10877-565-8860
The Network/La Red: 617-742-4911; 1-800-832-1901