Here at the David Eccles School of Business, we understand that a well-rounded business education is more than lectures and reading. Executive MBA students take the knowledge gained in the classroom and put it into real-life, applicable practice.
This hands-on participation is an integral part of the EMBA experience. The program attracts the most diverse, experienced group of professionals in the state, and since students move through the program as a unified cohort, they have ample opportunity to forge close relationships and learn from each other. EMBA students are treated as the executives they are, with special benefits like catered meals on class days and front-row parking. Beyond the classroom, the Eccles School organizes after-class socials, official family events, and casual gatherings. Most of our alumni stay deeply connected after graduating, and many still meet regularly with their EMBA study groups.
EMBA students who come to the Eccles School with partners, spouses, and children in tow will find an inclusive environment that welcomes families. From our Business Partners program for spouses to resources for housing, employment, and childcare, we make it clear that partners and families are an integral part of the Eccles Experience. In fact, the Princeton Review ranks us third in the nation for the most family-friendly business school.
Refer a Colleague
Refer someone to your EMBA program by completing the "Refer a Colleague" form below.  We will reach out to your referrals and arrange to meet with them individually to discuss the program value and benefits.  We would love to have you join us for those meetings, as well, so let us know if you are interested.  As a token of our appreciation, when you make a referral to the Executive MBA program and that candidate is admitted and enrolls, we will send you an EMBA branded 2-piece rolling business set as a token of our appreciation.
Update Your Contact Information
We want to stay in touch.  If you've moved, gotten a new job, or have a different email address or phone number, let us know. Fill out the contact update form below and we'll be sure you don't miss a single opportunity.
Alumni Events
We want to help keep the network alive. The EMBA alumni network is designed to help you connect with the EMBA Program, your fellow alumni and your alma mater. Alumni are encouraged to participate in a number of exclusive events and activities tailored for EMBA graduates.
Connect with an Alumni Ambassador
Get in touch with one of our Alumni Ambassadors and hear about the Executive MBA program from individuals who have experienced it first-hand.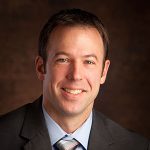 Class of: 2013
Undergraduate Major:
BA, Economics
Industry: Service
President and CEO
APi Group – Delta Fire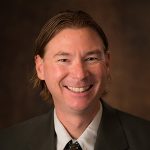 Class of: 2015
Undergraduate Major:
BS, Speech Communication
Industry: Service
Network Services Director
Equitable Life and Casualty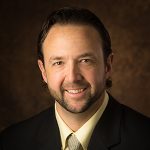 Class of: 2014
Undergraduate Major:
BS, Technical Sales
Industry: Manufacturing
General Manager – Technology Systems
Wheeler Machinery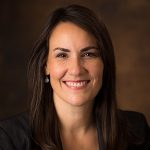 Class of: 2015
Undergraduate Major:
BS, Speech Communication
Industry: Financial Services
MBA Principal
LonePeak Valuation Group

Class of: 2013
Undergraduate Major:
BA, Advertising
Industry: Consulting
Managing Director
North Meridian Group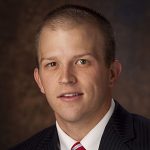 Class of: 2012
Undergraduate Major:
BA, Economics
Industry: Consumer Products
VP – Ethic and Market Expansion
USANA Health Sciences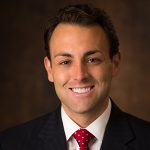 Class of: 2015
Undergraduate Major:
BA, Business Management
Industry: Marketing
Vice President
YESCO Franchising