Student Resources & Advising
Academic Advising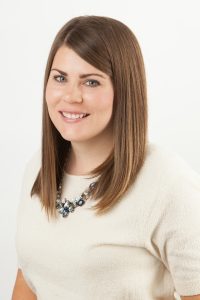 Abby Reiser
Abby.Reiser@Eccles.Utah.edu
801-587-8533
SFEBB 8159
---
Student Forms
Core Waiver and Course Substitution Form
MSF students should complete this form to petition for permission to waive core courses or take alternative elective courses.
Leave of Absence Request
The University of Utah requires all graduate students to be continuously enrolled in at least three credits each fall and spring semester. Students who need to take a break from classes for personal, financial, or medical reasons are permitted to petition for a leave of absence from their program for the duration of a fall or spring term. Students should submit this form to their advisor to request a leave of absence. Note that students cannot take a leave of absence during their first semester in the program.
Graduate Transfer Credit Authorization
Students who would like to transfer graduate courses from an institution outside of the University of Utah will need to first obtain the approval of the program director and then submit the above form.
International Student Advising
Alyson Goyette
Alyson.Goyette@Eccles.Utah.edu
801-587-8942
SFEBB 8160
---
Useful Resources
MSF Program Plan: this document helps students map out their path.
Graduation Quick Check
Fill out this document to confirm you've met all the requirements to graduate.
Graduation Information
Find out more about general commencement as well as the Eccles School graduation ceremonies.
The Graduate School
Find a wealth of information relevant to current University of Utah graduate students, including policies, graduation information, student forms and additional resources.
Office of the Registrar
Learn about course registration, view the University academic calendar and more.