Student Trips
Thinking about moving to a new city after graduation? Student trips allow students to see the sights, familiarize themselves with the city, and become immersed in local food, culture and entertainment opportunities.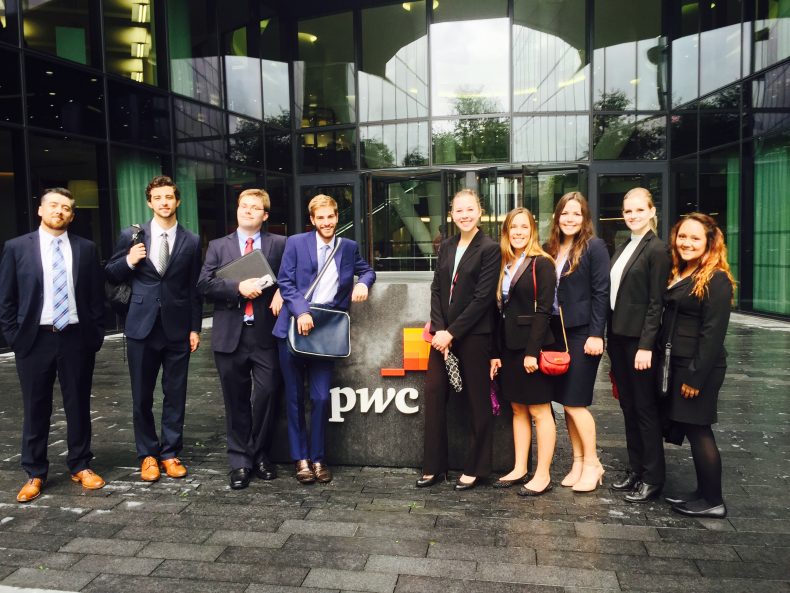 Each spring, the School of Accounting takes select groups of students on out-of-state trips to visit top employers and learn about accounting opportunities in other job markets. Trip locations vary each year and are decided by current hiring trends and student preferences.
Past Trip Locations:
Bay Area (San Francisco/ San Jose)
Chicago
New York City
Washington, D.C.
Dallas
Houston
Visits are arranged with top accounting employers in the area. Trip attendees have the opportunity to complete office visits and meet with professionals from companies such as: Deloitte, EY, KPMG, PwC, Grant Thornton, Google, Goldman Sachs, Blue Apron, JC Penney, Capital One and Freddie Mac.
School of Accounting trips are an amazing way to connect with fellow accounting professionals in other cities. You will be able to attend David Eccles School of Business networking events, meet MAcc alumni, and be introduced to influential professionals in a variety of companies and industries.