Millennials in the Workplace
Millennials are today's largest working generation, and yet they are increasingly misunderstood. Companies who understand and successfully harness the competencies of their younger employees enjoy an engaged, empowered workforce that drives growth and innovation. Leave this program with a plan to foster a culture that attracts, motivates, and develops the next generation of business leaders.
Register Now
Increase the potential of the largest generation in the workforce.
Program Description
Millennials are unlike preceding generations. They view the world differently and have redefined the meaning of success, personally and professionally. In some cases, this has led to misunderstanding and miscommunication within multi-generational organizations. Increasingly, business managers and leaders are recognizing the benefits of this generation's unique competencies and perspective, and employers are looking for ways to effectively harness their strengths.
With Millennials recently surpassing Generation X as the largest generation in the American workforce, companies are increasingly committed to attracting and retaining the unique skills of these individuals. Along with describing demographic and attitudinal characteristics of the workforce of the future, this program explores how the workplace itself can be reimagined to inspire its occupants and support the sustainable lifestyle that Millennials crave.
Register Now
Upcoming Dates
Millennials in the Workplace, Spring 2018
1 February 2018 9:00 am - 2 February 2018 4:00 pm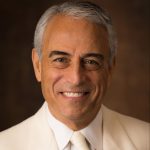 Dr. Abe Bakhsheshy
Dr. Abe is the David Eccles School of Business Daniels Fund Ethics Initiative Director and Professor (Lecturer) of Organizational Behavior in the Department of Entrepreneurship and Strategy. Along with his academic qualifications, he has more than 35 years of management and leadership experience including seven years of executive level position in overseas working with multinational corporations.
Areas of Expertise
Healthcare
Human Resources
Leadership
View Full Profile
Program Tuition: $1,700
Register Now
In This Program
| | |
| --- | --- |
| | Identify character traits, capabilities, and priorities of the workforce of the future. |
| | Explore what Millennials value in a job, what motivates them, and what they expect from their managers and leaders. |
| | Provide examples of what successful organizations are doing to engage, inspire, and leverage the strengths of this generation. |
| | Design a learning and development strategy focused on meeting the needs of modern learners. |
| | Develop a plan to more effectively integrate Millennials into a multi-generational workforce. |
Register Now