Compensation: Developing a Win-Win Strategy
Get the strategic guidance you need to exceed your sales and performance goals. In this practical program, you'll learn frameworks for motivating desired behavior, developing realistic goals, incentivizing teams to rally around goals, troubleshooting and solving relevant problems, and balancing risks and rewards.
Register Now
Optimize employee performance through incentive models that work.
Program Description
As a manager, do you find it difficult to balance risk and incentives when working toward sales and performance goals? Designing the incentive structures to help your team achieve their best can be challenging. How do you incentivize the correct behaviors and ensure that there aren't unintended consequences? How do you balance incentives and goals within a diverse team with different interests? Based upon the latest breakthrough research in the field, this program will give you the tools and frameworks to tackle all of those challenges.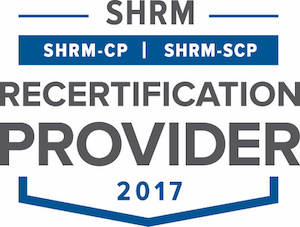 Eccles Executive Education is recognized by SHRM to offer SHRM-CP or SHRMSCP professional development credits (PDCs). This program is valid for 11 PDCs. For more information about certification or recertification, please visit shrmcertification.org.
Register Now
Upcoming Dates
Compensation Fall 2017
13 November 2017 9:00 am - 14 November 2017 4:00 pm
Dr. Brian Cadman
Brian Cadman is an associate professor of Accounting. His research focuses on the performance measurement and corporate governance. He teaches managerial accounting to Master's students.
Areas of Expertise
Accounting
Compensation
Incentives
View Full Profile
Program Tuition: $1,500
Register Now
In This Program
| | |
| --- | --- |
| | Learn methods for developing goals for sales, performance, budgeting, etc. |
| | Develop strategies to motivate and incentivize employees to meet company goals. |
| | Discover key questions you should ask when developing an action plan. |
Register Now