Developing the entrepreneurial mindset among business students is one of the key elements of the Eccles School's mission. This quality is in high demand among employers of our graduates. Through the Department of Entrepreneurship & Strategy, the Eccles School offers both a major and a minor in entrepreneurship. The courses are rigorous because all the students have the same level of sophistication with regard to business. These courses will allow you to develop the entrepreneurial mindset and show future employers why you'll be an asset to their organizations because of it.
Entrepreneurship & Strategy Programs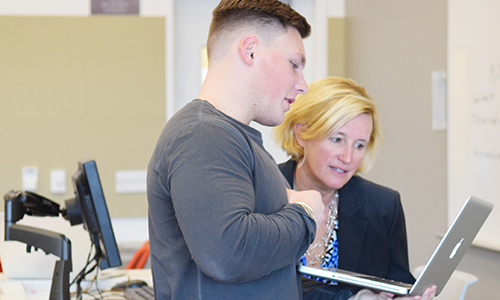 Department of Entrepreneurship & Strategy Faculty
Respected as some of the best in their field, Eccles School faculty are skilled teachers, innovative researchers and global thought leaders who are shaping the strategic pioneers of the future and transforming business practices worldwide.
Annual Conferences
The Department of Entrepreneurship & Strategy believes in providing conferences that help you in the academic pursuit of knowledge.
Annual Winter Strategy Conference
The Department of Entrepreneurship & Strategy holds an annual conference where top thought leaders present their latest research. This conference is sponsored by the University of Utah and Brigham Young University, with host status alternating each year.
Winter Strategy Conference 2017 – Hosted by U of U  |  Winter Strategy Conference 2016 – Hosted by BYU
Beyond the Classroom
We offer entrepreneurship and strategy students many opportunities to become involved in applied learning opportunities.
Lassonde Entrepreneur Institute
The Lassonde Entrepreneur Institute is a nationally ranked hub for student entrepreneurship and innovation at the University of Utah and an interdisciplinary division of the David Eccles School of Business. The first programs were offered in 2001, through the vision and support of Pierre Lassonde, an alumnus of the Eccles School and successful mining entrepreneur.
The institute now provides opportunities for thousands of students to learn about entrepreneurship and innovation. Programs include workshops, networking events, business-plan competitions, startup support, innovation programs, graduate seminars, scholarships, community outreach and more. All programs are open to students from any academic major or background.
The Lassonde Institute also manages the Lassonde Studios, a state-of-the-art, living-learning space with 400 beds and the Neeleman Hangar, 20,000 square foot makerspace open to all University of Utah students.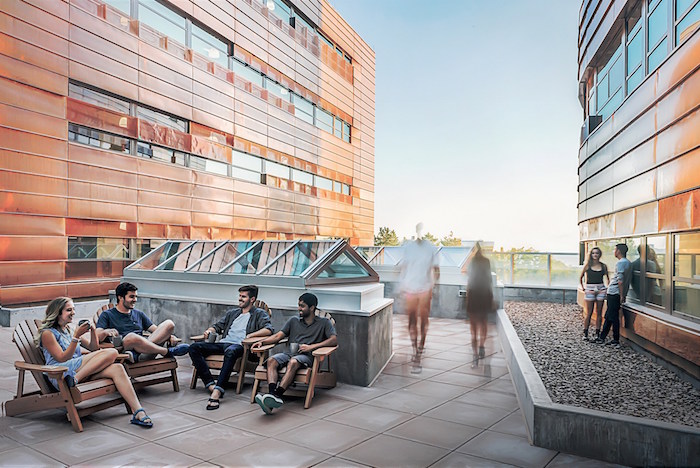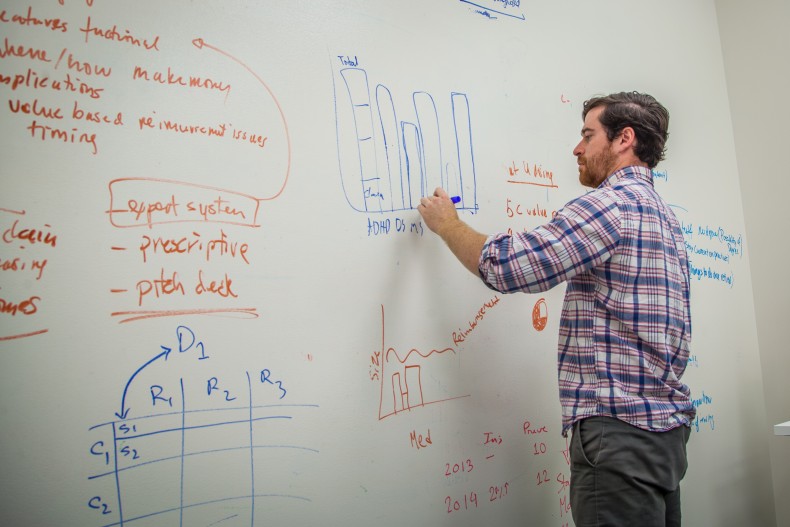 Daniels Fund Ethics Initiative Rising Star Internship
Do you realize the value in gaining experience relevant to your major and long-term career plans?
Are you looking for an extraordinary educational experience as you explore a specific management topic from real-world examples at the workplace in your final paper?
Did you know you can receive three (3) credit hours for an internship in Entrepreneurship that will count as one of your three entrepreneurship electives?
Each semester, a few lucky students will be accepted for this unique opportunity on the basis of their previous academic record at the University of Utah, successful completion of ENTP 5000, as well as the strength of the learning expected in the newly acquired internship or recent promotion in a current position.
Seminar Series
Check out our upcoming seminars below.
Thursday, Feb. 22
Jackson Nickerson, Frahm Family Professor of Organization and Strategy
Olin Business School, Washington University in St. Louis
3:30 – 5 p.m.

1120A SFEBB

TBD
Friday, March 30
Michael Luca, Associate Professor
Harvard Business School
12:30 p.m.

1120A SFEBB

Survival of the Fittest: The Impact of the Minimum Wage on Firm Exit